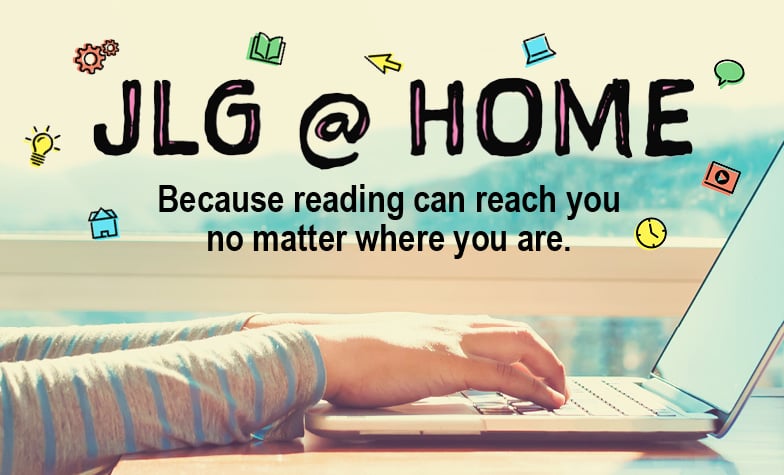 JLG @ Home: Reading Resources
Looking for activities and resources to keep students engaged during this new-normal of school closures and social distancing? As the collection-development partner for school and public libraries across the nation, it's our honor to offer you these free resources to help keep students' brains busy and blossoming.
In the true spirit of our beloved libraries, these resources are available to ALL!
Feel free to share these resources on your webpage, social media, school website, newsletters, or other communications. And check back regularly as new resources are added!
Want notifications about new resources and upcoming webcasts? Click here and we'll keep you in the loop!
If you have any questions or challenges accessing these resources, please chat with us (in the lower right corner of your screen) or email us at customerservice@juniorlibraryguild.com.

FREE access to our JLG Digital online reading platform!
With JLG Gold Standard eBooks for Elementary, Middle School and High school students, JLG Digital gives you and your readers unlimited access* to read books online from any device. There is no limit to the number of users and titles enter and exit the digital stream regularly, so there are always new picks available.
Using a computer? Usernames & passwords are not needed! Simply click your book-stream choice below and you'll be automatically logged in!
View full instructions fo using the JLG Digital Desktop version and the iOS app.
NOTE: Usernames & passwords are required when accessing JLG Digital via the app.
*With free, unlimited access, some functionality (like highlighting pages, bookmarking, reviewing usage, etc.) may not be available.

There's a lot going on these days, what with school closures, and social distancing, and toilet-paper conundrums. It's heavy stuff. It's worrisome stuff. And it's stuff that we're all experiencing right along with Aiden Tyler, the title character in author Rex Ogle's (Free Lunch) new & original story, AIDEN TYLER, QUARAN-TEEN. Rex is writing this creative new middle-grade offering in real-time, about our real-world predicament, and will be reading each week's newest chapter aloud on this one-of-a-kind webcast "serial"! Tune in every Tuesday at 2 p.m. ET to catch the latest in Aiden's quaran-teen'ed story—and stick around after the reading for a weekly Q&A with Rex.
This is the perfect virtual get-away for students and educators looking for a fun and relatable escape from their own quarantines!

Create Your Virtual "Classroom" with Lightbox
Learn in a whole new light! Enjoy FREE access to Lightbox's 1,000+ interactive e-books for grades K-12 until August 1. These multimedia books contain videos, activities, web links, slideshows, quizzes and more—in a fun, interactive environment ideal for home-based learning. Perfect for educators and parents looking for quality material during school closures. Learn more.

More Virtual Resources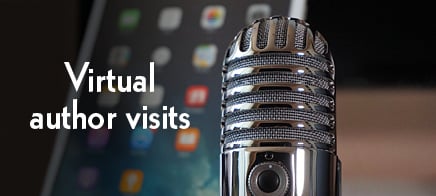 Live Virtual Author Visits
Our upcoming Live Virtual Author Visits are perfect for sharing with your homebound students! JLG authors, illustrators, publisher partners, and educators are coming together to bring you and your readers exclusive webcasts that will engage, entertain, and educate.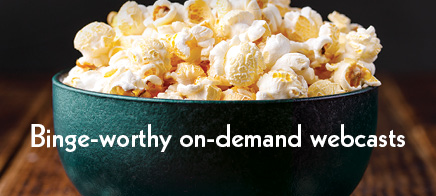 Library of On-Demand Webcasts
Check out our binge-worthy collection of on-demand webcasts, featuring author interviews, editorial insight, book talks, and more. Recent favorites include a Q&A with Nikki Grimes (Ordinary Hazards), a fun chat with Jon Scieszka (Astronuts), and an author talk with 2019 Newbery Medalist Meg Medina (Merci Suárez Changes Gears). All on-demand webcasts are available in closed-captioning.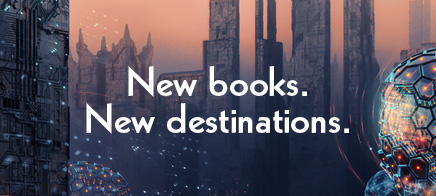 Middle Grade Magic:
April 8, 10 a.m. - 5 p.m. ET
A great resource for librarians and educators, JLG and countless other members of the kidlit community will host live online booths, webcasts, author talks, and informational sessions at this free virtual event from School Library Journal. If you are unable to attend live, the entire online event will be accessible to experience on-demand.