How do I get an author or illustrator to visit my library?
---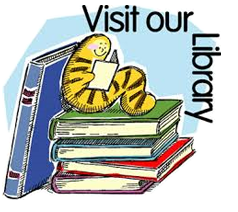 Ask the Librarian: February 2017
by Deborah B. Ford
"How do I get an author or illustrator to visit my library?"—Susie Reyes/Santee, CA and Wynne Weiss/Sweetwater District, CA
Having an author or illustrator visit your library is an amazing experience. Readers who attend may become lifelong fans, circulation increases, and of course, it's good for business as well. As you think about inviting a guest speaker, consider selecting debut authors or illustrators. Their schedule is just beginning to take off, and expenses may be cheaper. If you are a school library, contact your public library. Perhaps you can partner with them—and certainly cross-promote events. If your library is in a remote location, you may want to think about Skype visits. Many authors and illustrators will do short online visits for free or at a reduced rate. Here are some other ideas:
Check the publisher's pages. Most have an author/illustrator visits page which often includes cost.
Choose an author or illustrator who lives in your state.
Get involved with the Society of Children's Book Writers and Illustrators. Find a speaker from the organization.
Participate in your state library association listserv. Ask for suggestions. Your colleagues often have experiences and contacts that will help you.
Contact your local independent bookstore and chain store. Perhaps there is an author or illustrator already booked that you can connect to. They may also have a list of possibilities.
Check desired author's and illustrator's websites. Most will have a page on library visits.
Strengthen your school to public library connection. Who is speaking at which library? Cross promote. Share your lists of potential invitees. Extend the hand of partnership first.
Both Wynne and Susie will receive Librarian stickers for their questions. Next month we will address: "I've got an author visit scheduled. Now what?"
What's your question? Ask me at dford@juniorlibraryguild.com.