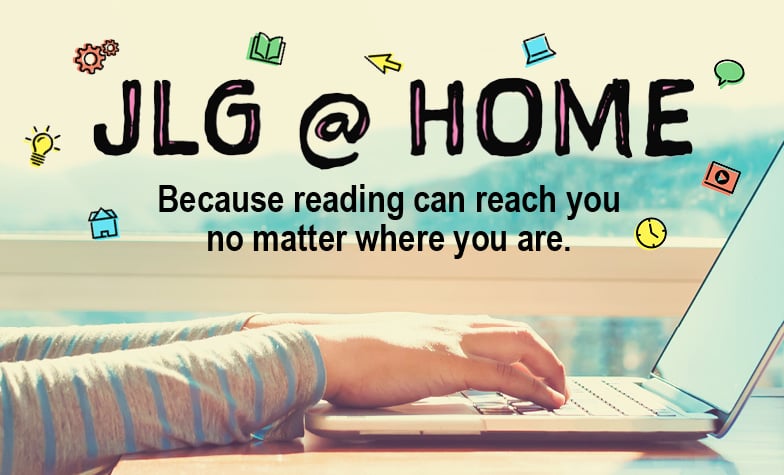 JLG @ Home: Reading Resources
Looking for activities and resources to keep students engaged during this new-normal of school closures and social distancing? As the collection-development partner for school and public libraries across the nation, it's our honor to offer you these free resources to help keep students' brains busy and blossoming.
In the true spirit of our beloved libraries, these resources are available to ALL!
Feel free to share these resources on your webpage, social media, school website, newsletters, or other communications. And check back regularly as new resources are added!
Want notifications about new resources and upcoming webcasts? Click here and we'll keep you in the loop!
If you have any questions or challenges accessing these resources, please chat with us (in the lower right corner of your screen) or email us at customerservice@juniorlibraryguild.com.

Get a FREE category when you subscribe to JLG Digital!
With JLG Gold Standard eBooks for Elementary, Middle School and High school students, JLG Digital gives you and your readers unlimited access to read books online from any device. There is no limit to the number of users and titles enter and exit the digital stream regularly, so there are always new picks available.

There's a lot going on these days, what with school closures, and social distancing, and toilet-paper conundrums. It's heavy stuff. It's worrisome stuff. And it's stuff that we're all experiencing right along with Aiden Tyler, the title character in author Rex Ogle's (Free Lunch) new & original story, AIDEN TYLER, QUARAN-TEEN. Rex is writing this creative new middle-grade offering in real-time, about our real-world predicament, and will be reading chapters aloud on this one-of-a-kind webcast "serial"!
This is the perfect virtual get-away for students and educators looking for a fun and relatable escape from their own quarantines!

Create Your Virtual "Classroom" with Lightbox
Learn in a whole new light! Enjoy FREE access to Lightbox's 1,000+ interactive e-books for grades K-12 until August 1. These multimedia books contain videos, activities, web links, slideshows, quizzes and more—in a fun, interactive environment ideal for home-based learning. Perfect for educators and parents looking for quality material during school closures. Learn more.

More Virtual Resources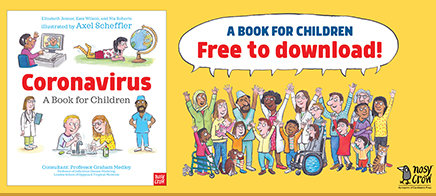 Coronavirus eBook for Children

New from Candlewick Press, this FREE downloadable ebook is an informative and accessible guide for young readers that defines the coronavirus, explains why everyday routines have been disrupted, and lays out how everyone can do their part to help. Illustrated by The Gruffalo illustrator, Axel Scheffler, with expert input from Professor Graham Medley at the London School of Hygiene & Tropical Medicine.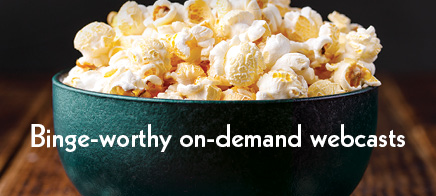 Library of On-Demand Webcasts
Check out our binge-worthy collection of on-demand webcasts, featuring virtual author visits, editorial insight, book talks, and more. Recent favorites include drawing with Ben Clanton, an entertaining chat with authors Ben Philippe and Rex Ogle, and Aiden Tyler, Quaran-teen. Many on-demand webcasts are available in closed-captioning.