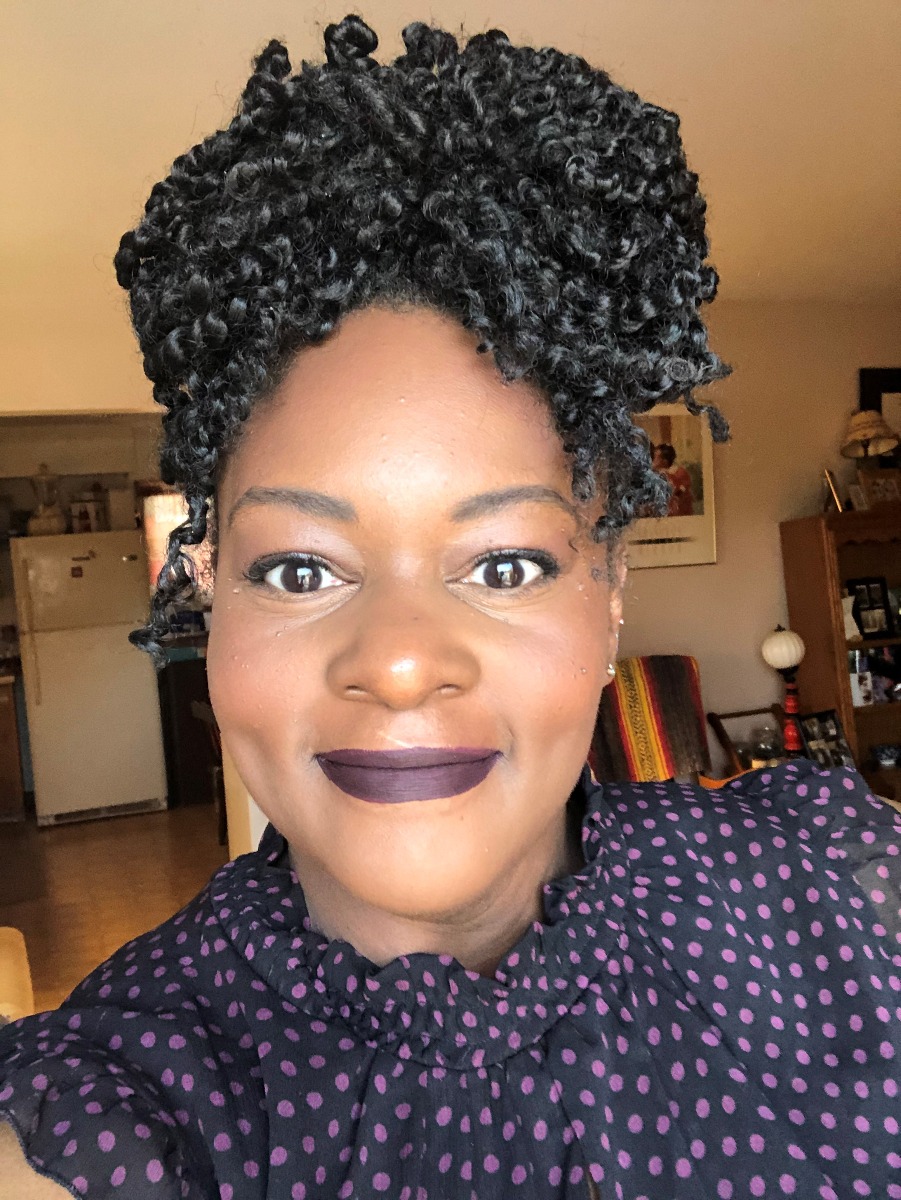 JLG's September 2021 Librarian of the Month honor goes to Zion-Benton Public Library and their collaborative, passionate, and dedicated Teen Services Supervisor, Dawn Abron. A JLG member for 8+ years, Dawn caught our eye because of her dedication to her patrons and her active role in their engagement. Here's Dawn's story...
From Library Patron to YA Librarian
Dawn Abron has always been an active patron of the Zion-Benton Public Library. As a child, she remembers walking from school to the library with friends for afternoon sessions of browsing and reading. Dawn's love of reading remained important throughout her college years as she earned a BA in English and then a Masters in Administration & Recreation.
Upon returning to Zion after graduate school, Dawn was stunned by the growth and vibrancy of her hometown library! Her career goals were centered on working with the public and enriching the lives of her neighbors; combine that with a bookworm's heart and Dawn knew that the library was where she was meant to be.
Diversity in Programs and Population
The teens who follow and attend library programming at Zion-Benton Public Library are a diverse group, as is the district of Zion-Benton. Dawn works year-round (with a little help from some JLG categories!) to curate and develop her diverse YA collection. Remembering her early teen years, Dawn recalls one small rack of YA materials in the library; after quickly reading the meager YA section, she jumped straight into the adult collection. Thankfully, this is no longer the case! Nowadays, Dawn ensures that the library is fit for youth. She seeks to bring in the books her readers request, as well as helping them expand and explore something new. Expanding horizons goes for books and programming.
Diverse abilities, personalities, interests, and backgrounds come together at ZBPL. There is a vibrant youth culture here at the library and Dawn strives to offer programs and materials which will bring every advantage to her patrons. While some teen patrons are proficient in coding, there are also those who get a bit anxious when powering on a laptop—and someone at every step in-between! The library is a place where kids can level the field, learn from each other, and look ahead with eagerness as they turn the pages of life and ask... what happens next?
Enriching the Library for Today's Youth
Dawn has used her own love of crafting and tinkering to engage children and teens in The Sandbox, ZBPL's dedicated makerspace! A range of materials and skills are explored in The Sandbox like 3-D printing, laser cutting, coding, crafting, cooking, and—surprisingly popular—sewing! With a fleet of machines, young patrons can crank out dozens of scrunchies and pillows when the sewing bug strikes! During pandemic shutdown, Dawn and co. used their social media platforms to share tutorial videos for at home crafts, book reviews and recommendations, and more.
As any library staff member might know, keeping teens engaged in programming is not always easy. Dawn notes that they have "two types of teens: active in person, or active on social media," and she strives to reach kids where they are to get books to them easier. Whether that means showing up with 100+ books to the local high school lunchroom, doorstep delivery of YAAASS boxes, scouring TikTok for trending crafts, or using her own love of fantasy and sci-fi to sway readers into new material, Dawn is up for anything that gets more learning, books, and community connection to her teen patrons.
Learn more about Zion-Benton Public Library, YAAASS Boxes, and Dawn's personal endeavors by following the resources below:
Instagram - @zbteens - Follow the adventures of ZBPL's teens!
Instagram - @teenservicesdepot - Check out Dawn's personal blog about library programming!
Podcast - The Novel Universe - Listen to Dawn's personal podcast, available everywhere you get your podcasts!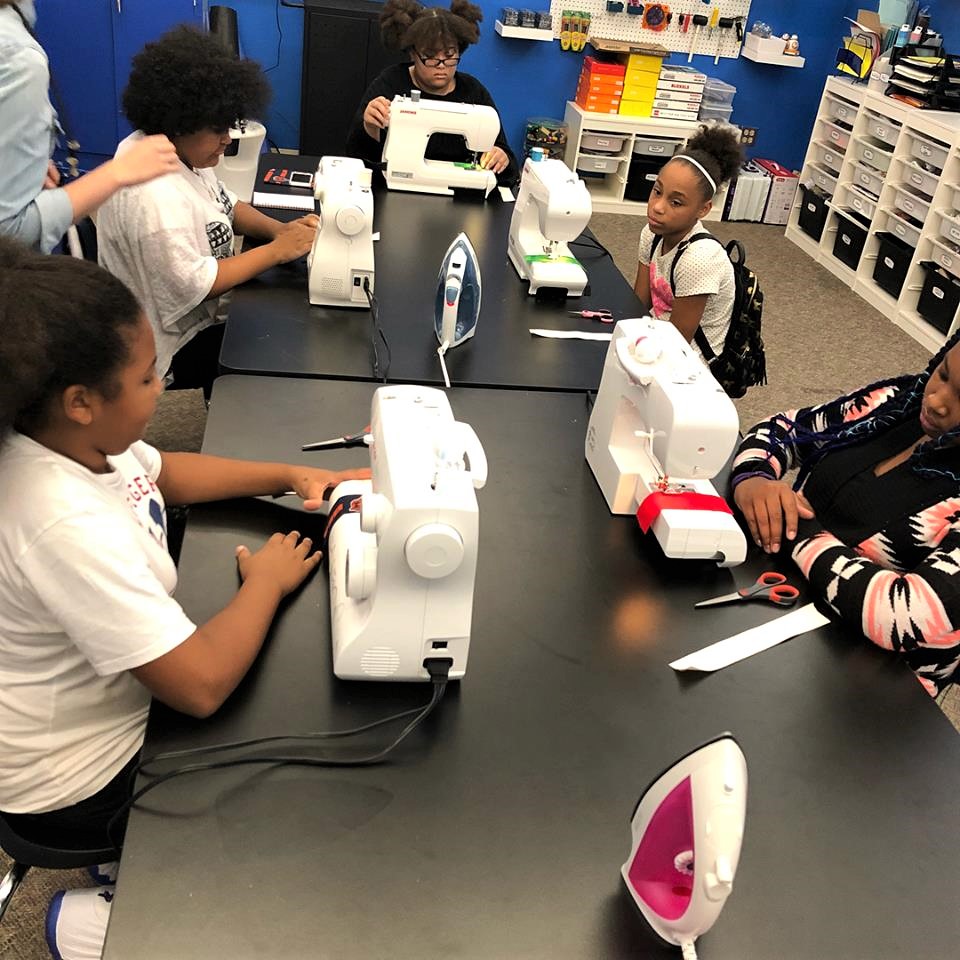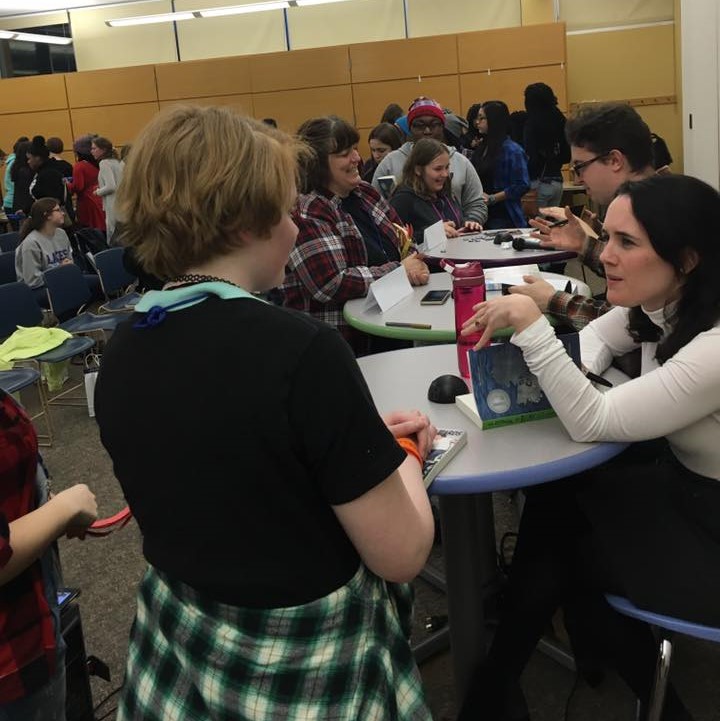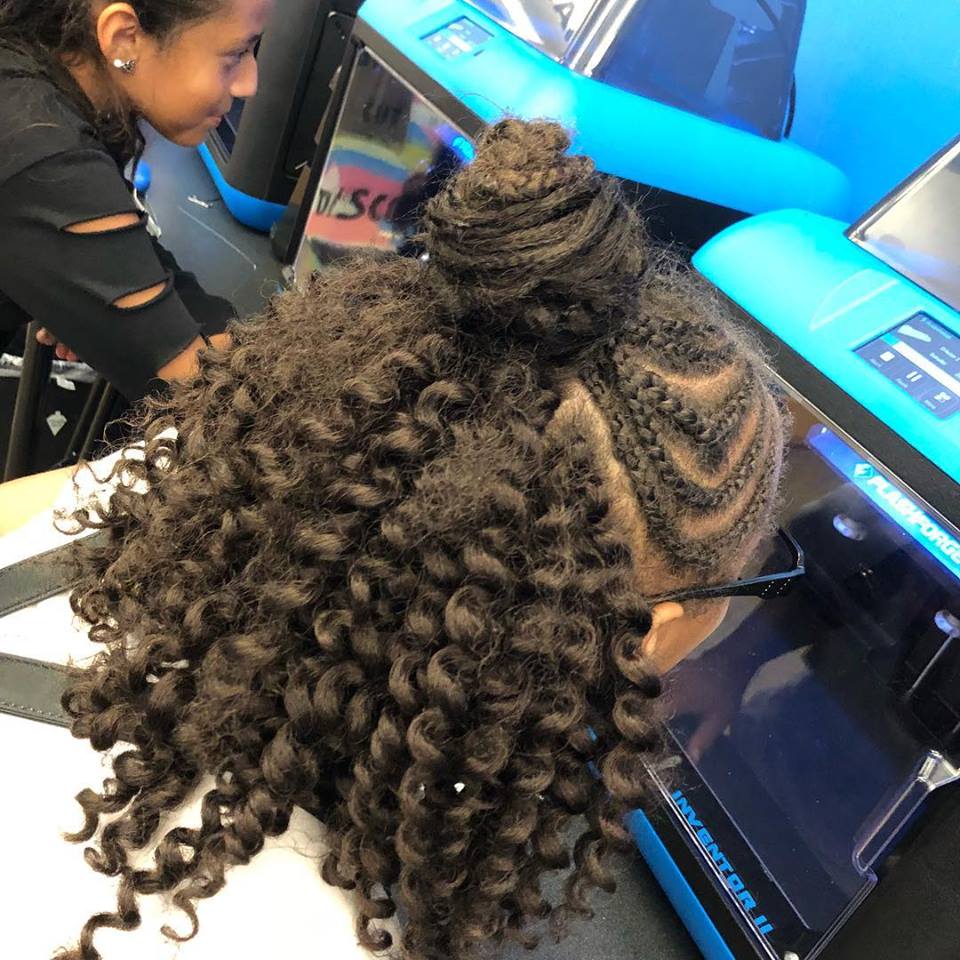 (Left to right): Intro to Sewing - Patrons discover the fun of using a sewing machine; Authors After Hours is an annual festival at ZBPL and incorporates a special author signing; Teens watching their 3D prints come to life!