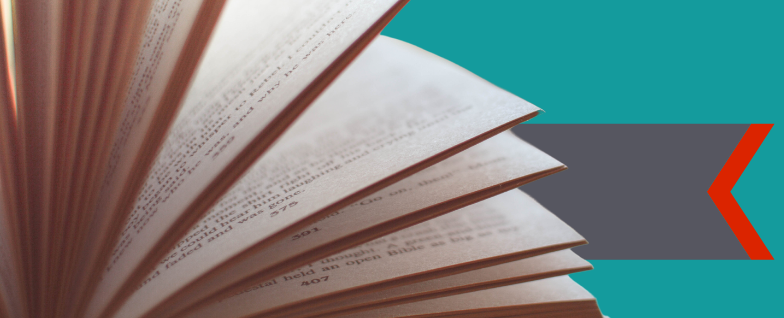 With National Literacy Month upon us, many school and public librarians are reflecting upon their essential role in cultivating literacy in their communities. If you are among that crowd and wondering what you can do to accelerate your literacy building efforts, look no further!
There are many ways librarians can encourage a life-long love of reading including genrefication, book fairs, thoughtful collection development, and leveled, age appropriate reading materials. Read on for more details about how you can implement each of these strategies most effectively.
Genrefication
One way to improve the literacy building power of your school library is to increase accessibility through genrefication (a.k.a. The Bookstore Method) where students or patrons are able to browse books organized by category rather than alphabetically. According to Iris Eichenlaub, a librarian from Rockport, ME, genrefication can, "empower users to help themselves," by making it clear where they can find books on certain topics. Indeed, as Eichenlaub points out, "When I walk into a bookstore, I can usually find the section I'm looking for without asking a salesperson for help," in contrast with the alpha-numeric Dewey systems used by many libraries.
So how can you use genrefication to boost literacy in your library?
Exciting topics on display at the library can encourage reluctant readers. If you're wondering which books to showcase most prominently, try our Reluctant Readers package to get started. By encouraging independence in library patrons, reluctant readers can more easily discover books about topics for which they have a genuine interest.
When considering genres, check out this handy guide of leveled genre ideas for elementary, middle, and high school ages. Still wanting more ideas on genrefication? Check out this free webinar for school librarians and this guide from Book Riot.
Host A Book Fair
Hosting a book fair has various benefits that can enhance literacy building in young readers. Book fairs can create lots of excitement and motivation for young readers as they get the chance to build their own home libraries and peruse a wide selection of new books.
One huge advantage of a book fair is that it encourages student choice in book selection and can therefore make them more likely to read at home. When students choose books for themselves they will get to nurture their love of reading, which in turn, increases literacy.
It also allows librarians and parents to see what books are most sought after and should inform the collection development in the library. By empathizing with student interests in a book fair, the collection will further reflect the most exciting titles for students.
Looking to host a book fair, but not sure where to start (especially in COVID times)? Check out our Online Book Fairs to learn more about how you can still see these advantages despite the disruption to in-person events.
Focus on Collection Development
Collection development is an essential aspect of any librarian's job and has everything to do with enhancing literacy in young readers. According to North Carolina-based Media Specialist, Sedley Abercrombie, "In order for school libraries to stay relevant, you should always keep in mind students' reading needs. You should keep up with trends in literature and consult award-winning lists and popular fiction." Relevant collections inspire young readers with exciting, up-to-date choices.
Sound like a lot of work? Using a curation service that identifies the highest quality books in a wide variety of categories and levels can expedite this process immensely to simplify your collection development efforts. Junior Library Guild vets pre-release books every year that regularly win awards in their respective genres, so you don't have to be constantly reviewing the lists and can rest assured that your collection is developing with hand-picked selections.
If you are wondering how to fund consistent collection development efforts, you are not alone! Library funding is a common concern for librarians and can be a real challenge. We recommend starting by having a strong collection development plan for years into the future. Our innovative Collection Advisor Tool can help you create this plan, which can assist with your subsequent funding efforts. Once you have a plan in place, check out library grant opportunities and our guide to increasing library funding.
Create Leveled Reading Collections
One barrier to literacy is novice readers losing confidence in their abilities because of inappropriate difficulty levels. Once low confidence creeps in, it can be a downward spiral with lasting impacts on literacy. As Reading Specialist Stephanie Sawhney explains it, "When students struggle to develop reading skills as expected, they become discouraged and frustrated as a lack of confidence, low self-esteem, and anxiety quickly progress."
To avoid this issue as much as possible, librarians can ensure that they have leveled their books appropriately so that readers can choose titles most appropriate for their current skills. Moreover, they can research what books are most popular for children of different age groups so that those students are more likely to find something of interest.
Junior Library Guild can partner with you in these efforts by offering packages that are specifically targeted to reading levels and age groups. JLG's team of experts chooses the best books of the year, groups them by age and level, then gets them in your library faster than anyone else.
Becoming a Literacy Hero
By implementing some of these ideas, you will be poised to become a literacy champion in your community. There is arguably no skill more important in a person's life than the ability to read. So many other skills and dispositions can be deeply enhanced by this all-important ability, including empathy, communication, writing, critical thinking, and creativity. Librarians are the literacy heroes that inspire and encourage every patron along this path to ever-expanding possibilities. It can't be understated that, as the oft-quoted Frederick Douglass put it, "Once you learn to read, you will be forever free."