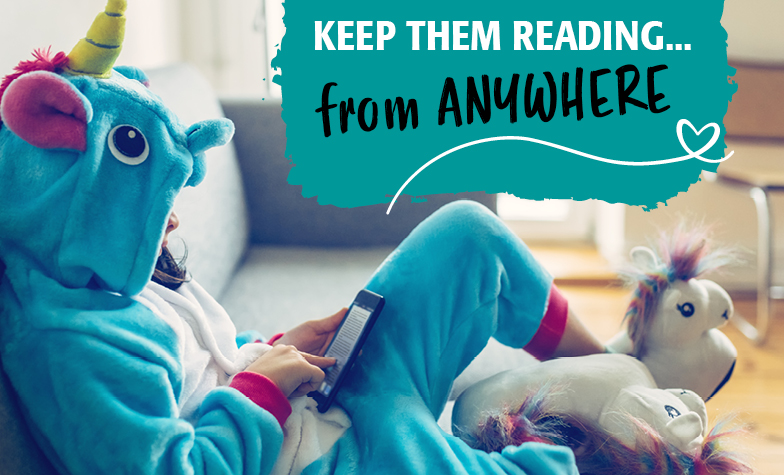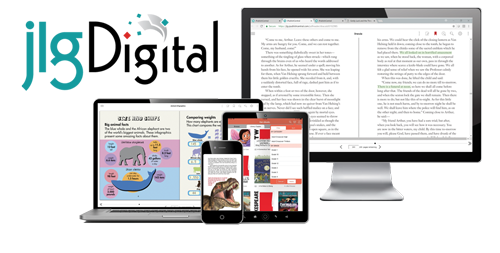 Introducing JLG Digital, the cost-effective streaming ebook/audiobook platform that gives you and your readers simultaneous multiuser access to top-quality reads for less than $1 per student!
Provide your K–12 readers with Gold Standard books in the formats they enjoy and see what titles are most popular before you buy!
ANNOUNCEMENT: Subscribe to JLG Digital and receive a FREE year-long print category subscription!
JLG Digital Highlights
Revolving selection of Gold Standard eBooks and audiobooks. New titles enter the JLG Digital stream monthly, much like other streaming services like Netflix, Hulu, and Apple Music, giving your readers access to a rotating online bookshelf of new and noteworthy finds chosen by our esteemed editorial team.
Truly simultaneous, multi-user access from any device. An unlimited number of users can access each book in the stream at the same time, so no one has to wait for a favorite and group reads are a snap.
Digital reading tools for success. Readers can make notes, highlight content, set bookmarks, search indexes, build presentations, and access citation guides right from the digital page.
Exclusive access to Lerner classics. JLG Digital is the only platform to purchase digital classics, bringing these long-standing favorites into a contemporary format.
Widest variety of formats and genres. Your readers will find exactly what they love in our revolving digital collection, from fiction, nonfiction, graphic novels, audiobooks, eBooks, and read-a-long titles.
User reporting & circulation measurement. JLG Digital analyzes usage to identify which streaming books are trending, giving you circulation confidence before you permanently add books to your digital (or print) collection.
Average cost is $1 per student per year. Yes, you read that right. JLG Digital's pricing is based on your school's unique student enrollment numbers to ensure all schools get the same cost-effective, budget-friendly solution.
---
Discover the possibilities: Selection Stream
When you subscribe to JLG Digital, you will automatically be given trial access to up to 20 new titles each month AT NO ADDITIONAL CHARGE. Your readers will have access to the books in your Selection Stream for the length of each title's trial period, which is between 30 and 90 days.
What makes JLG Digital Different?
At any given time, you'll have access to approximately 50 trial titles in your Stream. An unlimited number of readers can access any book as many times as they choose during the trial period. At the end of each title's trial period, you can see which titles are most popular with your students BEFORE you purchase and permanently add them to your collection.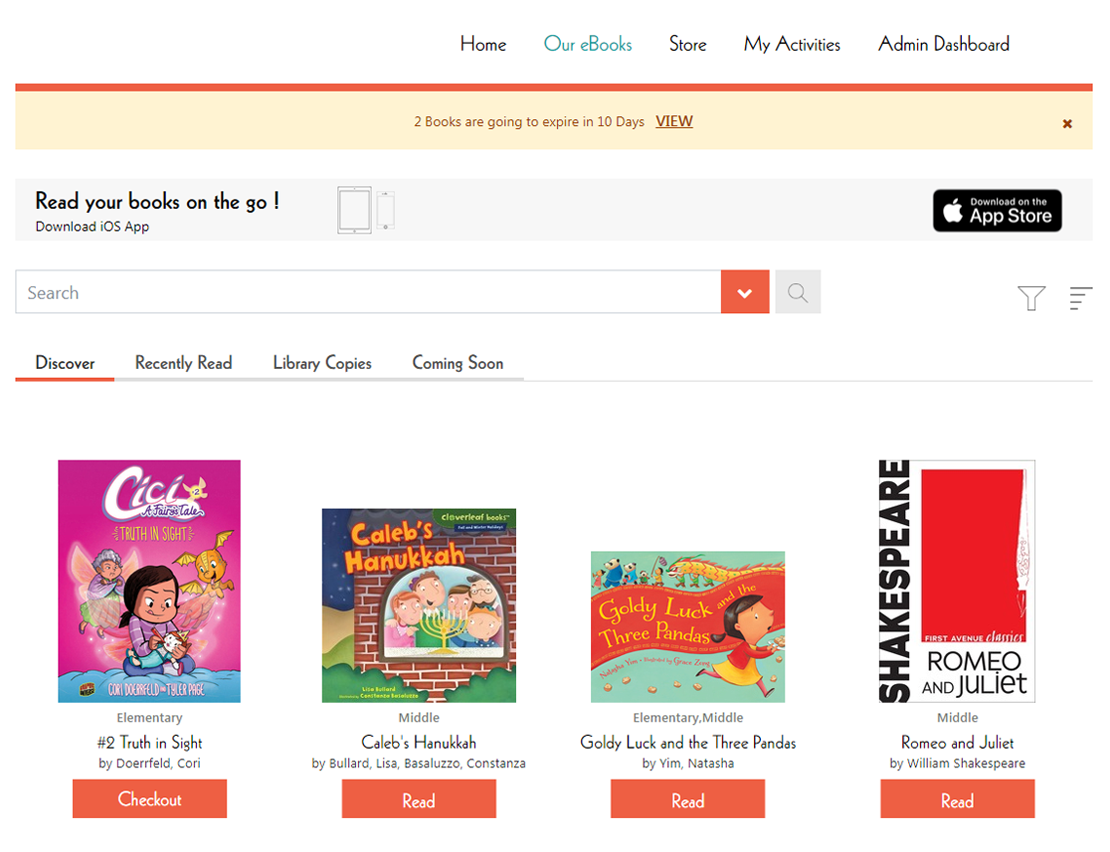 Carefully curated selection. Gold Standard ebooks and audiobooks are selected by our expert curation team, and are searchable by age-appropriate thematic or genre-specific categories.
Easy browsing. As new titles are added to the Stream, previous titles exit and become available for purchase, meaning you'll have approximately 50 titles in your Stream at any given time. And you can browse the store anytime to search our entire selection of titles.
Huge selection. We're always adding new books! Over the course of the year, you will receive access to approximately 200 new trial titles.
Fair market prices. All ebooks and audiobooks are competitively priced, and don't forget you have the added value of seeing how popular each title is before purchasing.
---
Explore the content: A personalized experience
Most students feel more comfortable with digital content because they don't know a world before technology, and with JLG Digital you have the ability to prioritize their preferences to fit their individual needs. Personalizing their experience promotes confidence, enthusiasm and motivates them to continue reading.
Your readers will have the opportunity to enjoy the award-winning selections they love from JLG with anytime, anywhere access. Browse, borrow, and read editors' top picks across all categories instantly on a phone, tablet, or computer.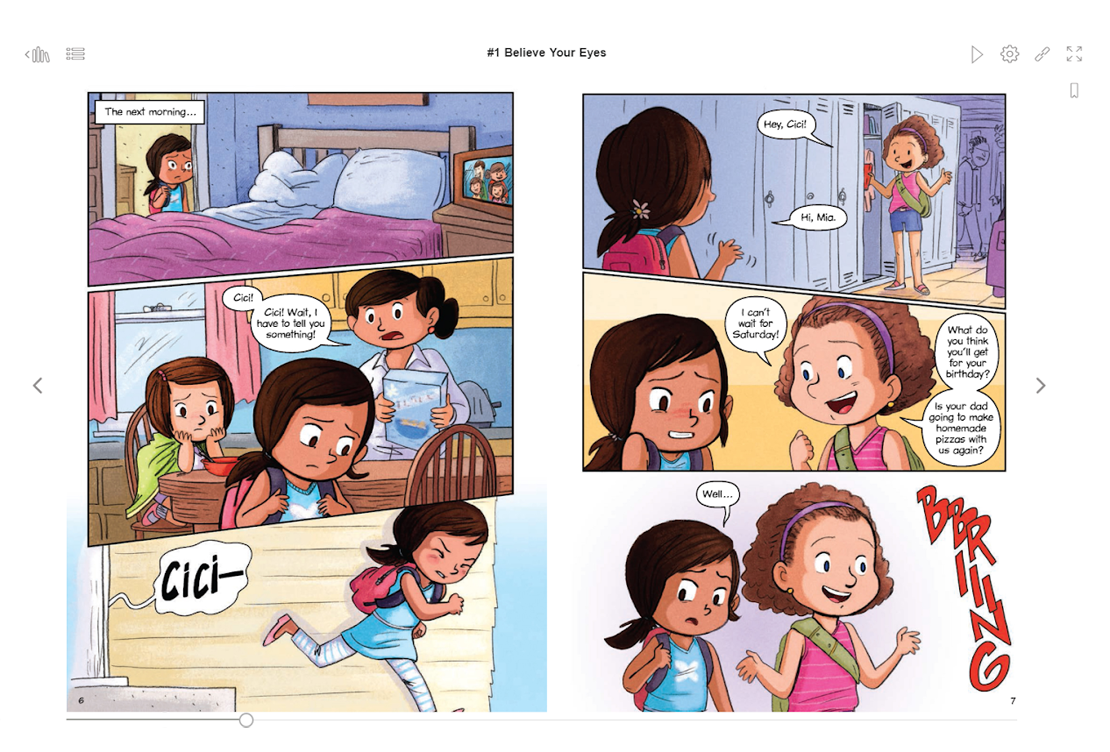 The full-function eReader allows your readers to:
Search and browse titles in the Selection Stream
Download titles in offline mode
Personalize with bookmarks, notes, and favorite
Read along, highlight words, and listen through audioplay (for audio-enabled selections)
---
Buy: Purchase with Confidence
At the end of each book's trial period, use the JLG Digital data to decide whether to add it to your collection. Purchase confidently, knowing your selections will circulate.
Deciding which titles to purchase can often feel like navigating a chaotic sea of ebooks and audiobooks. And with budgetary restraints, selecting titles that will circulate well is more important than ever.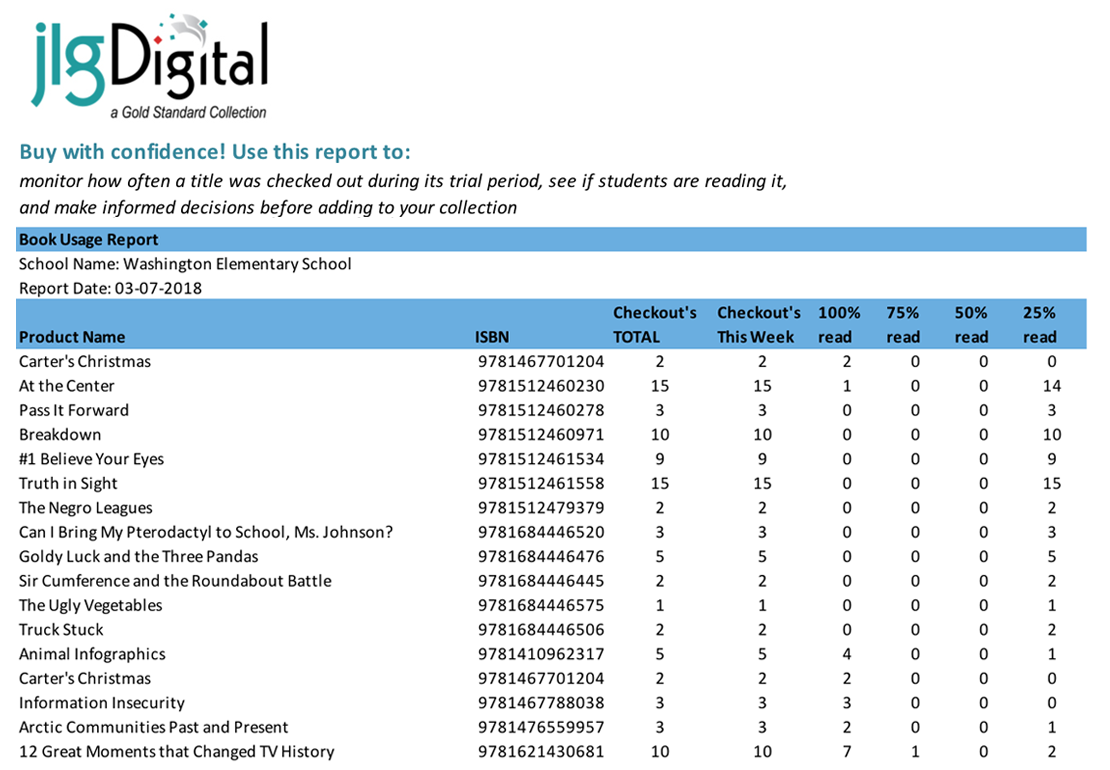 Making the most of JLG Digital's usage reports will help you:
Choose titles confidently, because you'll have the data to back up your choices.
Monitor how often a title was checked out during its trial period
Make informed decisions about whether to add those titles to your collection permanently
---
Interested? Get more information about a demonstration and free year-long print category subscription!