Meet the subscription box for librarians
Build a monthly subscription box to match your readers' interests and your library budget
1. Choose your books
from over 81 categories,
PreK to Adult Crossover
2. Customize your subscription
with time-saving cataloging and processing services
3. Open your box
Every month, all year long, and shipped for FREE!
<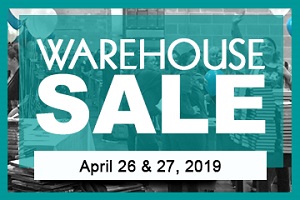 Onsite Warehouse Sale
Attn Librarians: Shop our legendary warehouse sale and get award-winning children's and young adult books for only $5! Hundreds of hard-cover titles in a variety of categories from pre-K through adult crossover. Address, hours and details.
Subscribe to Newsletters
Get news, book reviews, and articles, delivered right to your inbox. Choose from a variety of topics from the editors of JLG, School Library Journal, Library Journal and The Horn Book.