Webcasts
What to expect:
View these FREE 30-minute sessions. Hear from authors, illustrators, and literary leaders on best practices, tips and tricks to running a vibrant library. And take a listen as our editorial team chats about popular and upcoming books. Get insights from experts and all the latest about the titles your readers will love!
Here's what attendees are saying:
"These short (chock full of information, titles, enthusiasm) sessions are a bright spot in my day at the office!!"
—Debbie, Florida
"I enjoy these webinars and excited to get some of these books! Always adding to the never ending wish list!!"
—Terry, Michigan

Featured webcast:
A Summer in Space: Perfect picks for your summer reading program
Is your library ready for this year's summer reading theme, "A Universe of Stories"? Slow the "summer slide" by offering your young readers STEM-inspired picks. View this webcast for great JLG suggestions for your summer reading collection.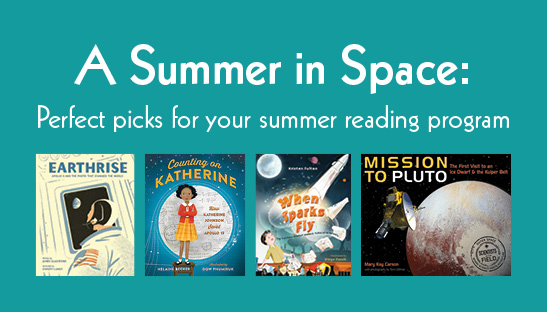 Our latest webcasts