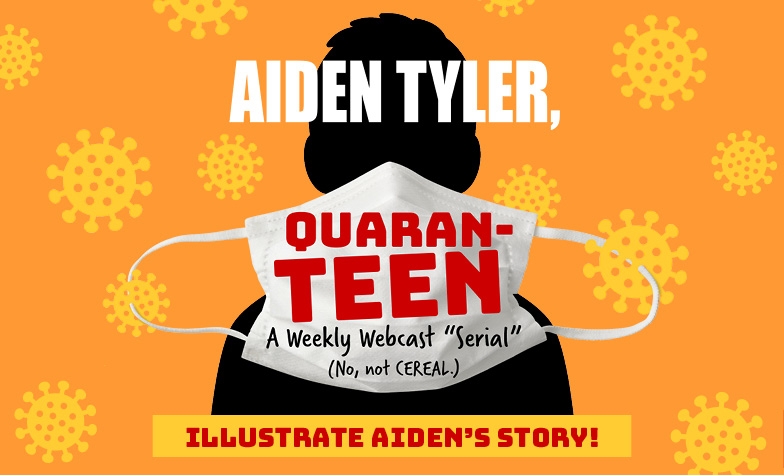 Aiden Tyler, Quaran-teen - A Weekly Webcast "Serial" with Author Rex Ogle
Every Tuesday at 2 p.m. ET, starting March 24, 2020
THIS WEEK: Week 2, March 31: Part 2
Aiden Tyler is your typical middle school student. Rides the bus. Likes comic books. Tolerates his sister. But, his life is about to be turned upside down by the Coronavirus. Yes, you heard that correctly. Aiden Tyler, Quaran-teen is a new and original middle-grade serial written and read in real time by author Rex Ogle (Free Lunch). That means as YOU experience things, Aiden will be experiencing them too. Join us every Tuesday, as Rex shares Aiden's story that's full of laughs, facts, hearts, and farts. Scroll down for links to upcoming and previous episodes!
Target audience is grades 4-8 but all are welcome!
Want to follow Aiden's story? Click here and we'll keep you in the loop about our weekly webcasts!
Illustrate Aiden's story! Scroll down for details.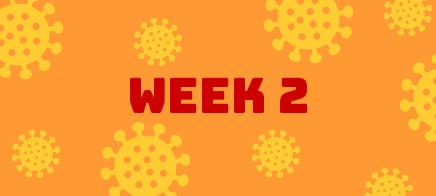 Week 2, March 31: Part 2
In chapters 4-5, Aiden, his siblings, and their parents struggle to get used to being stuck at home. Even the parks & hiking trails are closed! Between mom's worries and the kids' boredom, this quarantine life is the pits. But special packages from Uncle Josh brighten their mood! Hear Rex engage with audience questions and suggestions—including names for characters in future chapters!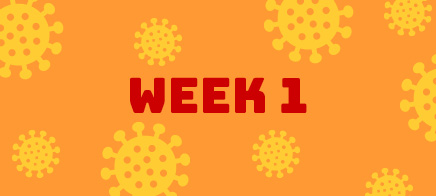 Week 1, March 24: Part 1
In the first 3 chapters, we meet Aiden Tyler and discover (alongside him) that COVID-19 is a thing! He experiences pandemonium at the toilet-paper-free grocery store. He goes through mixed feelings about school closures. And he admits to farting when he's nervous. Hear Rex read the first 3 chapters and engage with student viewers on ideas for plot twists, Aiden's age, and more!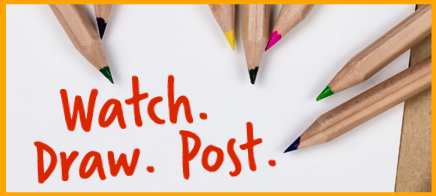 Illustrate Aiden's Story
What color is Aiden's hair? What does Sophia's Coronavirus crown look like? Let's have some fun illustrating Aiden's story! Share YOUR illustrations of Aiden's fun and fear (and farts?) with us on social (tag @JrLibraryGuild) or email them to us at jlgwebcast@gmail.com. Some pics might just make it on the next webcast!
Be sure to also tag Rex on Twitter (@RexOgle) or Instagram (@thirdrex).