About Us
---
About Junior Library Guild
Junior Library Guild, a MSI Information Services company, was founded in 1929 as the Junior Literary Guild, a commercial book club devoted to juvenile literature. Today, JLG is the leading book review and collection development service that helps thousands of K12 school and public libraries acquire the best new children's and young adult books. Our mission still follows editorial board member Eleanor Roosevelt's mantra to put the right book in the hands of every reader–fostering the love of reading and learning as a path to lifelong success.
We are not a distributor. We are a unique book collection subscription service that provides the best books to libraries every month. Our members trust us to put only exceptional books into the hands of their eager young readers and know that season after season, year after year, our book selections go on to win awards, collect starred or favorable reviews, and earn industry honors.
Our editorial process
JLG selects books with the same care and attention you use when building your collection. Our editors know the children's and young-adult literature landscape like no one else. And this credibility gives us a unique advantage, which benefits our members every month. The JLG editorial team reads the best books of the year well before they're published. Publishers large and small value the prestige that comes with having their books named JLG Gold Standard Selections. They allow us to read and review their most anticipated books in manuscript or in preproduction stages. After narrowing that group to the very best titles, we place our orders well in advance of publication dates (all JLG books are first editions) to provide you with new-release titles soon after they are first released. Our JLG Gold Standard stamp of approval that guarantees all titles delivered to you are of the highest quality.
Our editorial team is known as an authoritative voice in the industry and has a rigorous review process. Our editors meet with every publisher of children's and young adult books all year long to find out what is coming and to review the best books in the marketplace while still in manuscript form. We produce two lists a year, spring and fall, chosen from publishers' lists. We offer more than seventy levels per season ranging from pre-K through grade 12, including nonfiction, mystery/adventure, humor for elementary, high-interest for middle and high school, and high-school paperbacks, as well as Spanish-language categories for middle and high school, and adult crossover fiction, nonfiction, and thrillers.
Our family of brands
---

MSI Information Services
A portfolio company of The Vistria Group, LLC, MSI Information Services brings years of experience and innovation to the library and education market with the most trusted and respected media, information, and curation services brands in the industry: Junior Library Guild, AKJ Education, The Horn Book, Inc., School Library Journal, and Library Journal. We deeply care about the right of every person to have equitable access and equal opportunity to literacy and learning. That's why we serve K12 school and public libraries in their mission to meet the diverse needs of their patrons, to galvanize their communities, and to provide the best literature for their readers in the pursuit of developing a lifelong love of reading. Collectively, our family of brands provides authoritative news coverage, trusted editorial analysis, uncompromising book reviews, and deliver library collection curation services, professional development, and library management insights to over 50,000 school and public libraries. Visit www.mediasourceinc.com to learn more.
---

AKJ Education
Founded in 1974 and based in Baltimore, MD, AKJ is national wholesaler of books, classroom libraries, and supplemental curriculum resources for schools, education and literacy focused not-for-profits, and K-12 education companies. AKJ Education's mission is to reduce the barriers, namely time and money, between teachers and schools and the highest quality classroom resources. From simple teaching resources to complete solutions, AKJ works to provide a comprehensive toolbox of products to help busy educators succeed in the classroom.
---
The Horn Book
First published in 1924, The Horn Book Magazine provides its readership with in-depth reviews of the best new books for children and young adults as well as features, articles, and editorials. The Horn Book Guide, published twice annually, provides comprehensive reviews and a numerical rating for every hardcover children's book published in the United States during the previous publishing season. The Horn Book Magazine, Guide, and Guide Online are publications of MSI Information Services, which is also the parent company of Library Journal, School Library Journal, and the Junior Library Guild.
---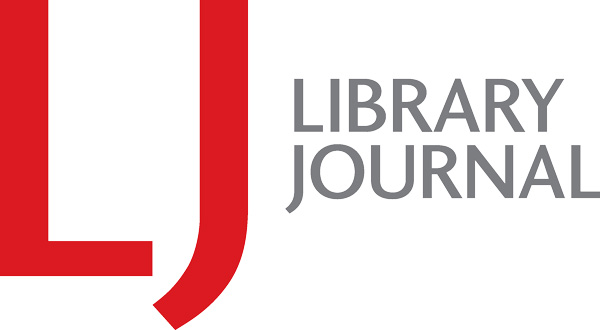 Library Journal
Founded in 1876, Library Journal is one of the oldest and most respected publications covering the library field. Over 75,000 library directors, administrators, and staff in public, academic, and special libraries read LJ. Library Journal reviews over 8,000 books, audiobooks, videos, databases, and websites annually, and provides coverage of technology, management, policy, and other professional concerns. For more information, visit www.libraryjournal.com. Library Journal is a publication of MSI Information Services., which also owns School Library Journal, The Horn Book, and Junior Library Guild.
---
School Library Journal
School Library Journal, a MSI Information Services. publication, is the premier journal for librarians and information specialists who work with children and teens. A source of quality journalism and reviews for more than 60 years, SLJ produces award-winning features and news coverage on: literacy, best practices, technology, education policy and other issues of interest to the school library and greater educator community. SLJ evaluates a broad range of resources, from books and digital content to databases, in 6000+ reviews published annually.