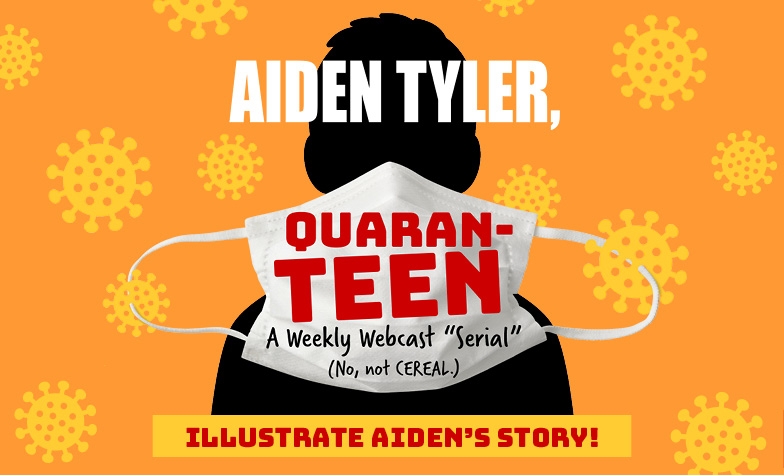 Aiden Tyler, Quaran-teen - A Weekly Webcast "Serial" with Author Rex Ogle
This Webcast Serial took place March 24 - June 2, 2020
While the live event has ended, all of the episodes and downloadable chapters are still available!
Aiden Tyler is your typical middle school student. Rides the bus. Likes comic books. Tolerates his sister. But, his life is about to be turned upside down by the Coronavirus. Yes, you heard that correctly. Aiden Tyler, Quaran-teen is a new and original middle-grade serial written and read in real time by author Rex Ogle (Free Lunch). That means as YOU experience things, Aiden will be experiencing them too. Rex shares Aiden's story that's full of laughs, facts, hearts, and farts. Target audience is grades 4-8 but all are welcome!