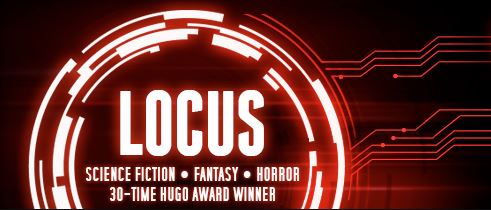 Science-fiction, Fantasy, and Horror have continued to gain popularity in recent years, and for good reason. Genre fiction has long helped us to examine pressing, contemporary social issues with fresh eyes and from a different perspective. Think of the ways in which classics like George Orwell's 1984, Aldous Huxley's Brave New World, and Margaret Atwood's The Handmaid's Tale have used the tools of genre fiction to explore important socio-political topics.
That tradition continues today, with a wide range of varied novels in all three genres consistently receiving significant notoriety. With that in mind, Locus Magazine has announced the 2019 finalists for its Locus Awards, and we're thrilled to see that 10 JLG selections were among the recognized works.
Locus got its start in 1968 as a one-page zine published in New York. Issues were printed once or twice monthly. The magazine went on to win an impressive total of 30 Hugo Awards, as well as additional honors. It is now published by the Locus Science Fiction Foundation, an organization that works to promote speculative fiction and literature.
Browse the JLG Locas Award finalists below and add them to your collection or wish list today. And click here for the full list of Locus Award finalists. Winners will be announced during the Locus Awards Weekend, held in Seattle June 28-30.
JLG Locus Award Finalists
Blackfish City by Sam J. Miller - Science Fiction Novel
The Cruel Prince by Holly Black - Young Adult Book
The Belles by Dhonielle Clayton - Young Adult Book
Tess of the Road by Rachel Hartman - Young Adult Book
Dread Nation by Justina Ireland - Young Adult Book
Half-Witch by John Schoffstall - Young Adult Book
Mapping the Bones by Jane Yolen - Young Adult Book
Trail of Lightning by Rebecca Roanhorse - First Novel
Cicada by Shaun Tan - Art Book