Celebrating the Anniversary of the 13th Amendment
The summer of 1915 was a relatively cool summer in Chicago. Earlier that week, historian, scholar, "Father of Black History", and son of former slaves, Dr. Carter G. Woodson (1875-1950), traveled from Washington D.C. to the windy city to take part in celebrations for the fiftieth anniversary of the passing of the thirteenth amendment. He was not alone in this adventure; thousands of Black Americans traveled from around the country to wait outside in the chilly, late summer breeze for a chance to see exhibits highlighting the progress their people had made since the abolishment of slavery. Holding a doctorate in History from Harvard, Dr. Woodson was one of the many exhibitors during the three-week celebration in the Coliseum.
Inspired by this celebration and a feeling that Black history had been too long overlooked and ignored by historians, Dr. Woodson met with A. L. Jackson, Reverend Jesse E. Mooreland, and two others on September 9, 1915 at the Wabash YMCA in Indiana where they formed an organization dedicated to researching and understanding the contribution of Black Americans throughout history: The Association for the Study of African American Life and History (ASALH).
Starting a New Tradition
Understanding that a large swath of Black history and accomplishments were still underrepresented in historical discourse, Dr. Woodson, with the help of the ASALH, founded The Journal of Negro History in 1916, which changed its name in 2001 to The Journal of African American History. In doing this, the ASALH and Dr. Woodson opened an avenue for Black scholars to perform research and create publications on the history of Black Americans. But even this, Dr. Woodson felt, was not enough to help all Americans learn and appreciate Black history.
By 1926, Dr. Woodson and the ASALH started the first Negro History Week celebrations, selecting dates in February to correspond with the birthdays of Frederick Douglass and Abraham Lincoln. By 1976, Negro History Week expanded to the entire month of February, and by the turn of the next century, it had changed its name to the familiar Black History Month. Today, Black History Month is a time to celebrate the contributions of Black Americans to our history, as well as a time of reflection and discussion of the Black experience. The ASALH also views the promotion and celebration of Black History Month as one of the most important components to advancing Dr. Woodson's legacy.
An Historical Legacy
For historians, Dr. Woodson's legacy has lived on in more than just the ASALH and the start of Black History Month. Dr. Woodson's professional philosophy and promotion of understanding Black history - which had too long been silenced in historical records - breathed life into a new method of historical inquiry. His insistance that history was more than a gathering of facts, but also an understanding and description of the social conditions of a given period or event, allowed historians to consider the past in more nuanced, important ways. And it is because of his historical philosophy that the study of Black history became a legitimate and acceptable area of intellectual inquiry in the early twentieth century. Throughout his entire life and career, Dr. Woodson's message was clear: Black Americans should be proud of their heritage, and all Americans should understand the contribution Black citizens make to our nation.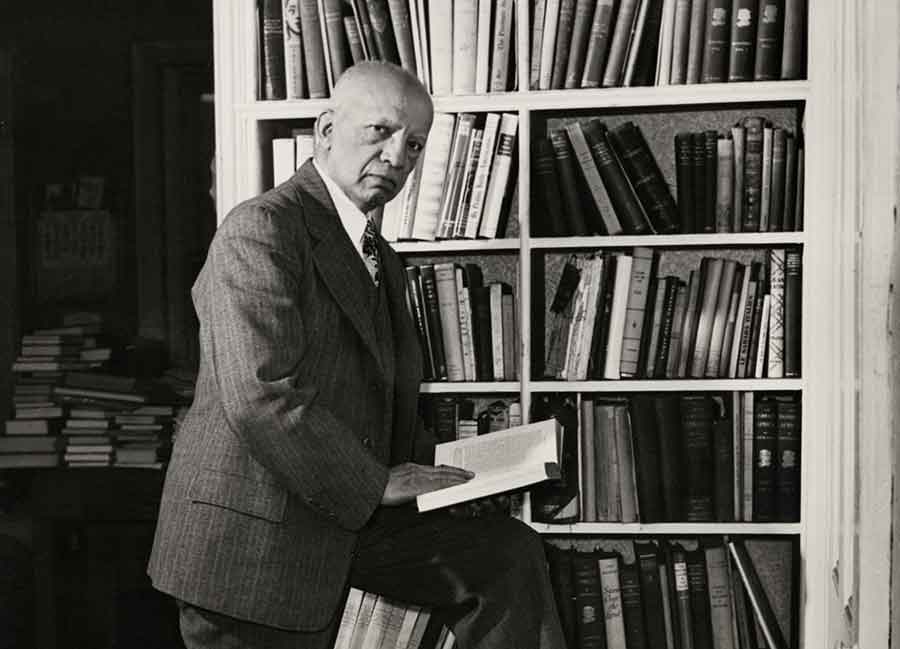 Dr. Carter G. Woodson
Photo courtesy of the ASALH
Check out some of these JLG Gold Standard Selections highlighting Black history and voices:
Carter Reads the Newspaper
Written by Deborah Hopkinson
Illustrated by Don Tate
Category: Biography Elementary Plus
Shirley Chisholm is a Verb!
Written by Veronica Chambers
Illustrated by Rachelle Baker
Category: Biography Elementary Plus
Lift As You Climb: The Story of Ella Baker
Written by Patricia Hrubey Powell
Illustrated by R. Gregory Christie
Category: Character Building Elementary
Exquisite: The Poetry and Life of Gwendolyn Brooks
Written by Suzanne Slade
Illustrated by Cozbi A. Cabrera
Category: Biography Elementary Plus
Stolen Justice: The Struggle for African American Voting Rights
Written by Lawrence Goldstone
Category: History High
Changing the Equation: 50+ US Black Women in STEM
Written by Tonya Bolden
Category: Biography Middle Plus
Rise!: From Caged Bird to Poet of the People, Maya Angelou
Written by Bethany Hegedus
Illustrated by Tonya Engel
Category: Biography Elementary Plus
This Promise of Change: One Girl's Story in the Fight for School Equality
Written by Jo Ann Allen Boyce and Debbie Levy
Category: Advanced Readers Plus
So Tall Within: Sojourner Truth's Long Walk to Freedom
Written by Gary D. Schmidt
Illustrated by Daniel Minter
Category: Biography Elementary Plus
Unpunished Murder: Massacre at Colfax and the Quest for Justice
Written by Lawrence Goldstone
Category: History High
Uncomfortable Conversations with a Black Man
Written by Emmanuel Acho
Category: Adult Crossover Nonfiction Plus
________________________________________
Sources:
"The Origins of Black History Month," History.
"Origins of Black History Month," ASALH.
"NAACP History: Carter G. Woodson," NAACP.
Want to pick up these JLG Gold Standard Selections and more
Shop JLG's curated list of titles highlighting black history and voices!
Need help choosing the best categories for your library?
Contact your account rep or call us at 800.491.0174 for personalized guidance.