The Blog @ Junior Library Guild
Inspiration for Readers and Library Leaders.
Sign Up to get the latest news and updates.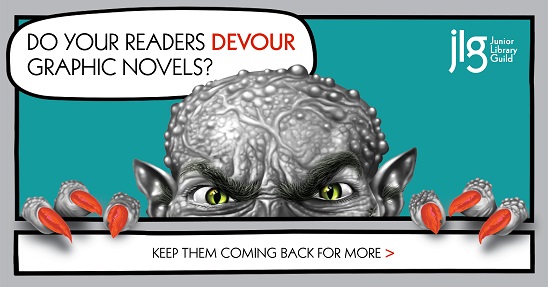 Teaching Teachers the Value of the Graphic Novel
By:
Julia Bannon
|
May 15, 2019

|
"Graphic Novels are just superhero comic books." "They're not even real reading." School librarians hear these types of comments every day. So, how do you explain that Graphic Novels are a valuable part of the reading landscape and that they teach comprehension and literacy? Find out.
Read More

Countdown to summer reading
By:
Julia Bannon
|
May 03, 2019

|
It's time to get ready for your summer reading program! With this year's theme celebrating the 50th anniversary of Apollo 11 and the moon landing, we've got lots of ideas for you to make this the best summer yet. Launch into a summer of space with great books, STEM activities and display ideas.
Read More