.
Everyone is invited to our 2022 Spring Warehouse Sale!



Friday, April 22: 12 Noon to 6 PM
Saturday, April 23: 9 PM to 1 PM
Downloadable Inventory Spreadsheet
For the first time in over two years, we are so excited to announce that we are having an in-person warehouse sale. Here is everything you need to know about the event.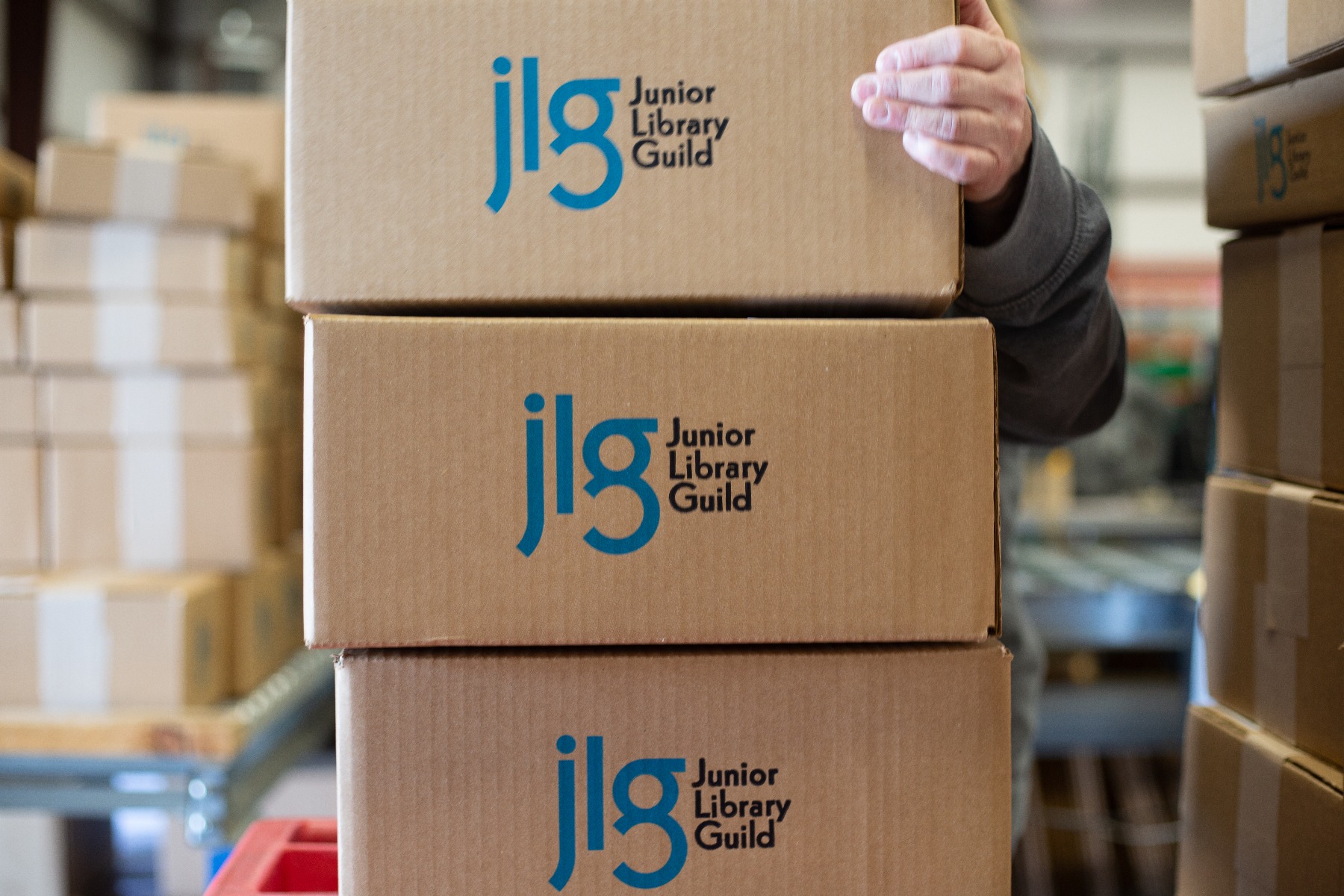 Who?

All librarians and teachers are welcome, and we can't wait to meet you! We are hoping to see members and non-members from Ohio and surrounding states (PA, WV, KY, IN, MI, etc.).
You are welcome to bring a friend or family member along, but please note that there will not be specific entertainment for kids.
Feel free to share news of the sale with every book lover your know! They are all welcome to join in the fun.
---
What?

We are bringing back our in-person warehouse sale! In the past, warehouse sales have been very popular within the JLG community and are a great place to get major discounts on our books. At this event, you will be able to shop our legendary warehouse for award-winning children's and young adult titles for $5 per book.

Our warehouse is stocked with JLG Gold Standard Selections. These books are selected by our editorial team as high-quality, engaging pieces for young readers. At the warehouse sale, you will be able to choose first-edition, hardcover books directly from our shelves.
A special section of low-quantity books will be available for just $1 each! You can also pick up pre-loaded audiobook players for $20.
Shop ahead!
Mingle with fellow book lovers and library workers as you browse our warehouse during this behind-the-scenes experience.
Food trucks will be on-site on both days of the sale. Check back closer to the event for more details!
---
Where?

The sale will take place at:
Junior Library Guild
7858 Industrial Parkway
Plain City, OH 43064
Parking is free, however, we have limited spots, so carpooling is encouraged!
---
When & Why?

The sale will take place on Friday, April 22 from 12:00 noon until 6:00 pm and Saturday, April 23 from 9:00 am until 1:00 pm.
Help us with our spring cleaning! We need to make space for new books, and you benefit.
---
How?

We will practice social distancing as much as possible during this event and ask that shoppers stay six feet apart. Masks are recommended but not required.

During the event, books can be purchased with cash, card, or purchase order.

Check back soon for a parking map and map of the warehouse!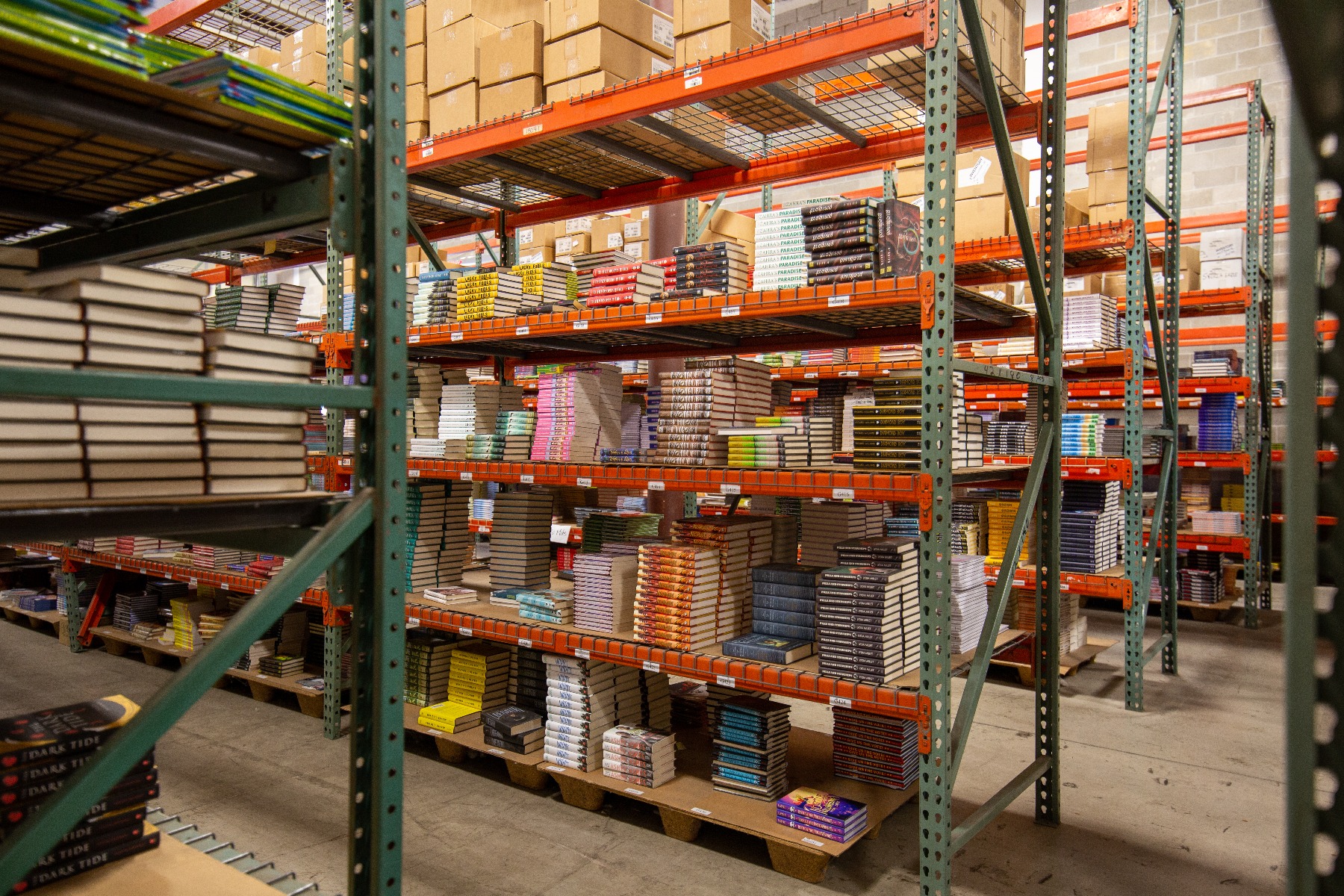 Tips and tricks from veteran shoppers
How to prepare
Before you arrive, it is helpful to know your budget and to secure your funding.
Most importantly, make space in your vehicle for all of the beautiful books you will want to bring home!
---
What to wear

Make sure to wear comfortable shoes. You may want to wear layers as it may be cooler or warmer than expected during this time of year.
---
What to bring

We recommend bringing a shopping list to help stay organized.
Sticky notes and pens or pencils can be helpful to check off your list, label piles of books, write down questions, or share contact info with fellow shoppers.
Tote bags, portable carts, and crates can be helpful as well.

We allow outside drinks; however, they must be in closed containers. We all know that liquids can be one of books' worst enemies!
---
What to expect

Books, books, and more books! We will also have giveaways and Wi-Fi available. JLG staff will be on-hand and ready to help.
There will be a limited number of wheeled carts to use, and plenty of strong boxes for packing your books at checkout. All purchases will come with an itemized receipt.

To keep things as safe as possible, we will provide hand sanitizer. Three private bathrooms will be available during the event.
Please note that the 2022 JLG Warehouse Sale takes place in an industrial setting. While we aim for the event to be enjoyable and accessible, we understand that it might not be the right atmosphere for everyone. Depending on when you visit, it can be crowded, warm, and overstimulating. You may find that you are standing, walking, and waiting for an extended period of time. Please consider these factors when planning your trip.